Libertas Barristers' London Mock Inquest Training For International Emergency Medics
Published: 21st July 2023
Last month, Ms Chaynee Hodgetts and Mr Darren Snow set up new and original practical mock inquest simulation training with QMUL and Blizard Institute Centre for Trauma Sciences. Held at the Education Centre of the Royal London Hospital, Whitechapel, London, it was attended by emergency medics from the UK and all over the world.
Chaynee and Darren ran the mock inquest simulation teaching and training, assisted by a team of instructors in medicine, psychology, and human factors, to help clinical practitioners on the programme to understand their rights and responsibilities in medical inquest settings.
The mock inquest training formed part of the Emergency & Resuscitation Summer School, led by Dr Libby Thomas at QMUL (itself part of the QMUL MSc Emergency & Resuscitation Medicine, led by Professor Tim Harris, and on which Chaynee is an Honorary Lecturer).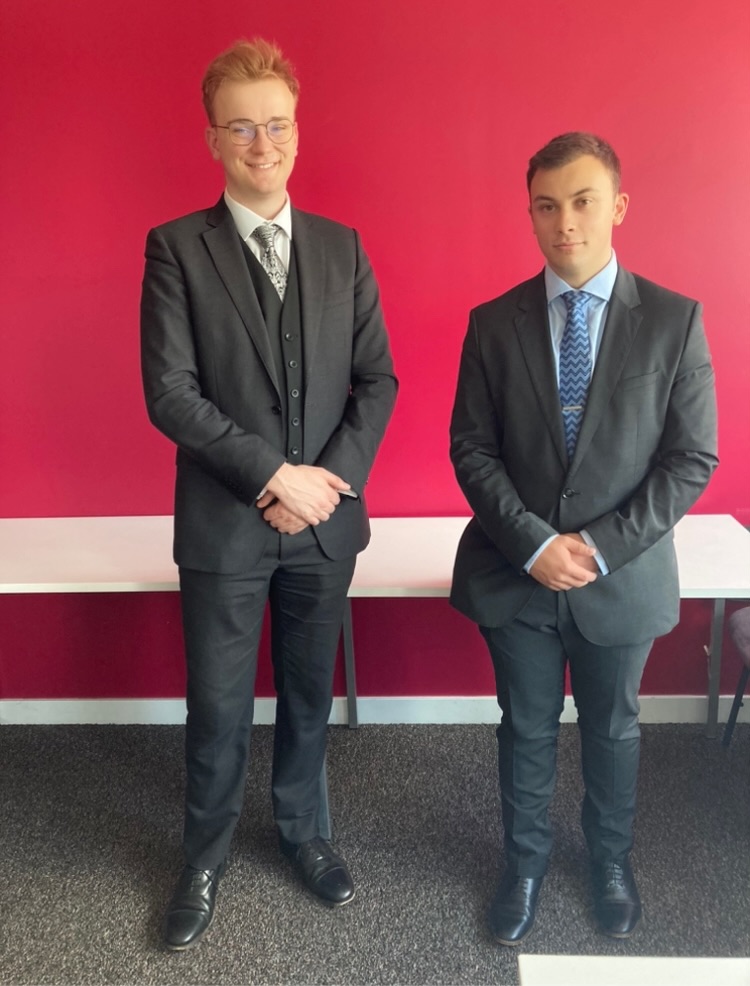 During Summer School, Chaynee and Darren led the training, in which Mr Joseph Brittan (Bar Course graduate) and Mr Kai Hayes (Year 1 LLB Undergraduate) – both of whom have undertaken mini-pupillages at Libertas with Ms Hodgetts – played the roles of Counsel for the NHS Trust and the family respectively. Over the course of two days of mock hearings, they put the team of emergency doctors, nurses, and paramedics to the test in examination  and questioning during the mock inquest simulation scenario.
As Honorary Lecturer in Emergency Medical Law at QMUL and the Blizard Institute, Chaynee worked as part of the Faculty team for the full week of Summer School – and, when not leading mock court, assisted with teaching on the pre-hospital simulation scenarios and medical masterclasses. In addition to her work at QMUL, Chaynee is also Honorary Lecturer in Criminal Law, and Honorary Lecturer in Medicine (Medical Law), at Bangor University. With Libertas, her principal practice areas are criminal defence and inquests (including medical and mental health inquests). Outside of her legal practice, she has a keen interest in pre-hospital care and pre-hospital emergency medicine (PHEM). Having successfully completed the British Association for Immediate Care (BASICS) Pre-Hospital Emergency Care (PHEC) Course, she is also a volunteer First Responder with GoodSAM for out-of-hospital cardiac arrests, regularly responding at scene to life-threatening incidents prior to the arrival of the London Ambulance Service.
Mr Darren Snow came to the Bar from an initial career in the City, working for international insurers and Lloyds – and is a very experienced advocate in healthcare-related work, acting for doctors, nurses, midwives and paramedics. In the last few years, much of Darren's work has been defending nurses and midwives before the Nursing & Midwifery Council (NMC) in misconduct and health cases. He has been instructed in a wide range of cases, including some of the most serious allegations of misconduct re patient death in clinical, mental health and midwifery practice, and allegations of assault against patients.
The QMUL MSc in Emergency & Resuscitation Medicine is a unique online global course for doctors, nurses, paramedics and physician associates with expertise in emergency and resuscitation medicine – with course content including pre-hospital emergency medicine (PHEM), emergency medicine, trauma surgery and critical care, diagnosis, pathophysiology, resuscitation and toxicology, research methodology, legislation and ethics – and runs its practical clinical Summer School in London annually. More information about the QMUL & Blizard Institute MSc in Emergency & Resuscitation Medicine can be found here.