Terrorism, County Lines Cases and Modern Slavery
Sign up open for our next Libertas Webinar - details below
Published: 13th July 2022
TERRORISM, COUNTY LINES CASES AND MODERN SLAVERY DEFENCES
This webinar is presented by our members Dr Felicity Gerry KC, Gerard Hillman and Chaynee Hodgetts and will focus on the use of the National referral mechanism for victims of human trafficking at risk of prosecution for terrorism offences or where they are alleged to have participated in serious organised crime as part of an alleged 'County Lines' network. It will consider the limitations of the 'Modern Slavery Defence' in section 45 of the Modern Slavery Act 2015 following recent cases of R v BWM,  R v AAD and others and Brecani.
Presented by our Dr Felicity Gerry KC, Gerard Hillman and Chaynee Hodgetts: Felicity's PhD was on criminal justice as a strategic game for trafficked women. She is also a contributor to Human Trafficking and Modern Slavery Law and Practice (Bloomsbury).  She appeared for a successful applicant in R v AAD and others. Gerard represented the young female accused of terrorism where the prosecution was recently discontinued after a referral to the NRM. Chaynee, one of our newest members, has over 10 years' experience as an academic and is working with Dr Gerry on research to improve modern slavery frameworks.
Register today – https://www.eventbrite.co.uk/e/county-lines-and-modern-slavery-registration-383321754687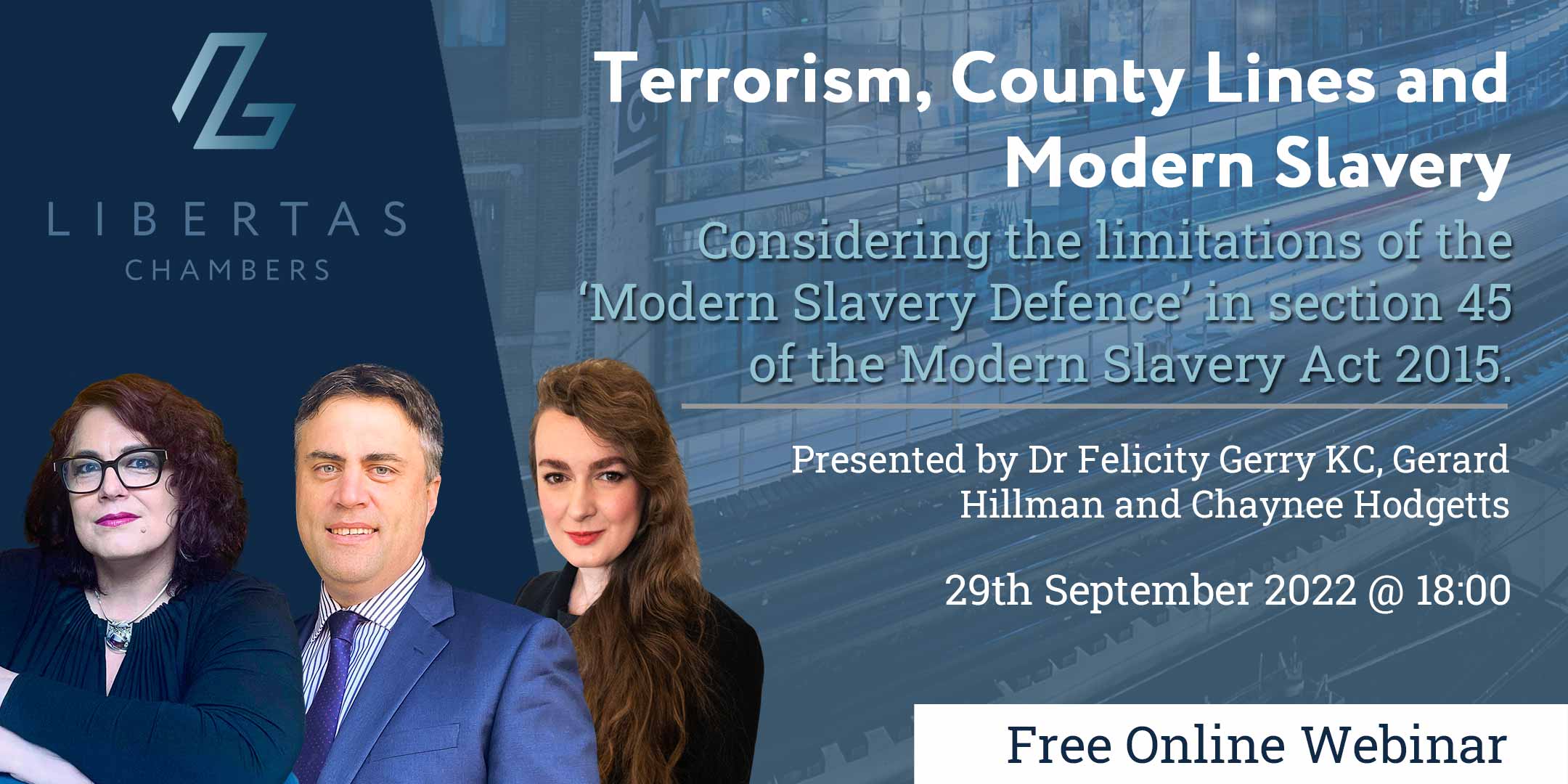 To ensure you don't miss out on future events please register for our newsletter by clicking here.