WEBINAR - WOMEN IN TERRORISM
Register For The Webinar
Event now complete – click here to watch the event video.
This webinar presents the research of Dr Gina Vale on the gender-sensitive analysis of terrorism and extremist violence with reference to local Sunni Muslim and Yazidi women in Iraq and Syria. It considers the roles of women as terrorist actors, victims of terrorist activity, and the "grey areas" where civilian women become involved in a group's infrastructure and activities. We consider the international and domestic legal issues including citizenship stripping, prosecution policy, criminal trials and sentencing of women.
Presented by Dr Felicity Gerry QC and Dr Gina Vale
Felicity is well known as successfully defending in a number of terrorism and trafficking trials and appeals and for leading the intervention for JUSTICE in the Shamima Begum appeals. Dr Vale is Senior Research Fellow at the International Centre for the Study of Radicalisation (ICSR) and an Associate Fellow at M&C Saatchi World Services
Register today – https://www.eventbrite.co.uk/e/274276356967/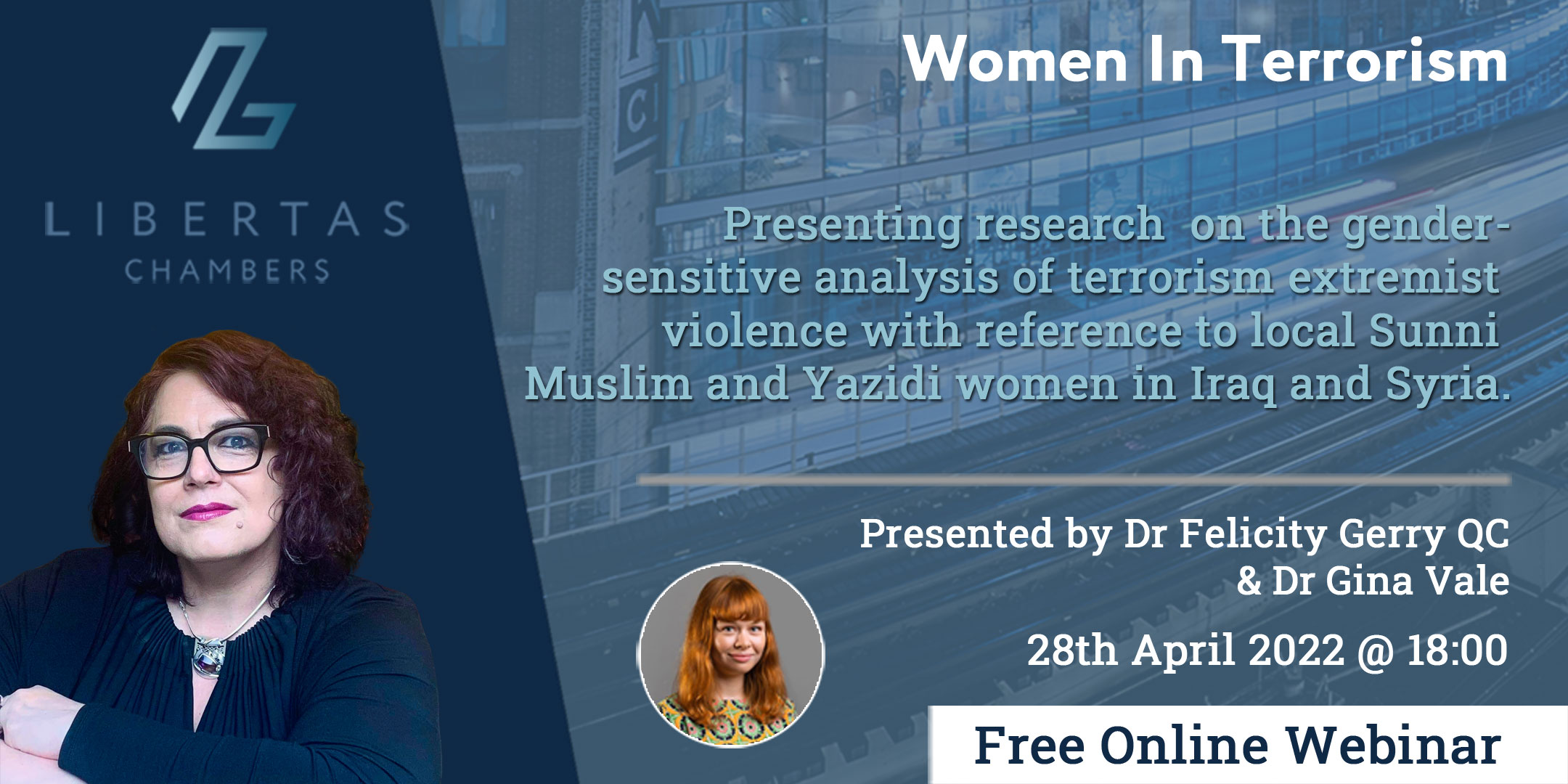 To ensure you don't miss out on future events please register for our newsletter by clicking here.