The Best Way to Develop the Current Law on Complicity, AKA "Joint Enterprise"
Published: 23rd November 2022
This webinar has ended. To watch a replay of the webinar, head to our dedicated blog post
LIBERTAS CHAMBERS ONLINE LECTURE 23 February 2023 at 6pm.
THE BEST WAY TO DEVELOP THE LAW ON COMPLICITY AKA "JOINT ENTERPRISE"
As concerns rise about the incarceration of accessories to murder for increasingly long periods of time, this webinar  will consider the current substantive law of complicity, and where it could be improved. The focus is on the physical components of the crime and will suggest there are the tools available in the law already to improve the law, particularly picking out the need for a substantial contribution by the accomplice, and a sufficiently high level of fault.
Presented by our Dr Felicity Gerry KC and Professor Matthew Dyson (Corpus Christi College, Oxford): Felicity is well known for leading in the UK Supreme Court in R v Jogee and for defending cases involving issues of complicity in homicide, terrorism and international crimes.  Matthew was a defence expert in R v Jogee. He made a leading contribution to the correction of the error of law and is widely published in the field. This webinar presents his recent research into how to regulate liability in complicity with greater legitimacy.
Register today – https://www.eventbrite.co.uk/e/the-best-way-to-develop-the-law-on-complicity-aka-joint-enterprise-tickets-473220534357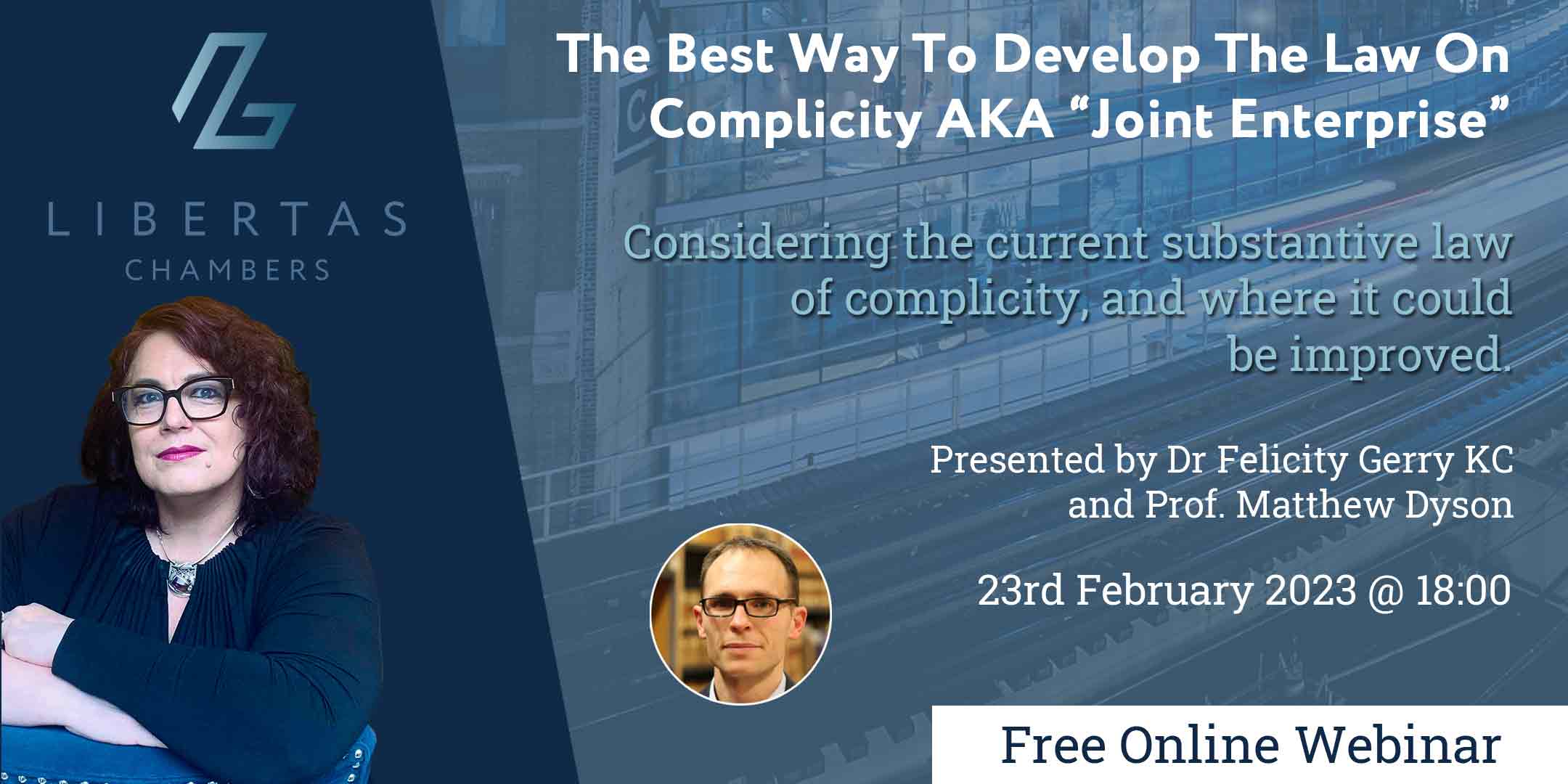 To ensure you don't miss out on future events please register for our newsletter by clicking here.