Examining pressures on children to plead guilty
Sign up open for our next Libertas Webina
Join us for an event discussing the research led by Dr Rebecca Helm at the University of Exeter into pressure on children to plead guilty. Penelope Gibbs of Transform Justice, who advised on the research, will explore the findings with Dr Helm. We will also hear about a practitioner's experience of representing children in the criminal courts from Mel Stooks.
Hosted by Libertas Chambers in partnership with YPA, Transform Justice and University of Exeter.
Panel: Penelope Gibbs – Director, Transform Justice
Dr. Rebecca K. Helm – Senior Lecturer in Law and Clinic Solicitor, University of Exeter
Mel Stooks – Partner and Supervising Solicitor, GT Stewart Solicitors & Advocates, YPA Committee Member
Chaired by: Marie Spenwyn – Barrister, Libertas Chambers, YPA Committee Member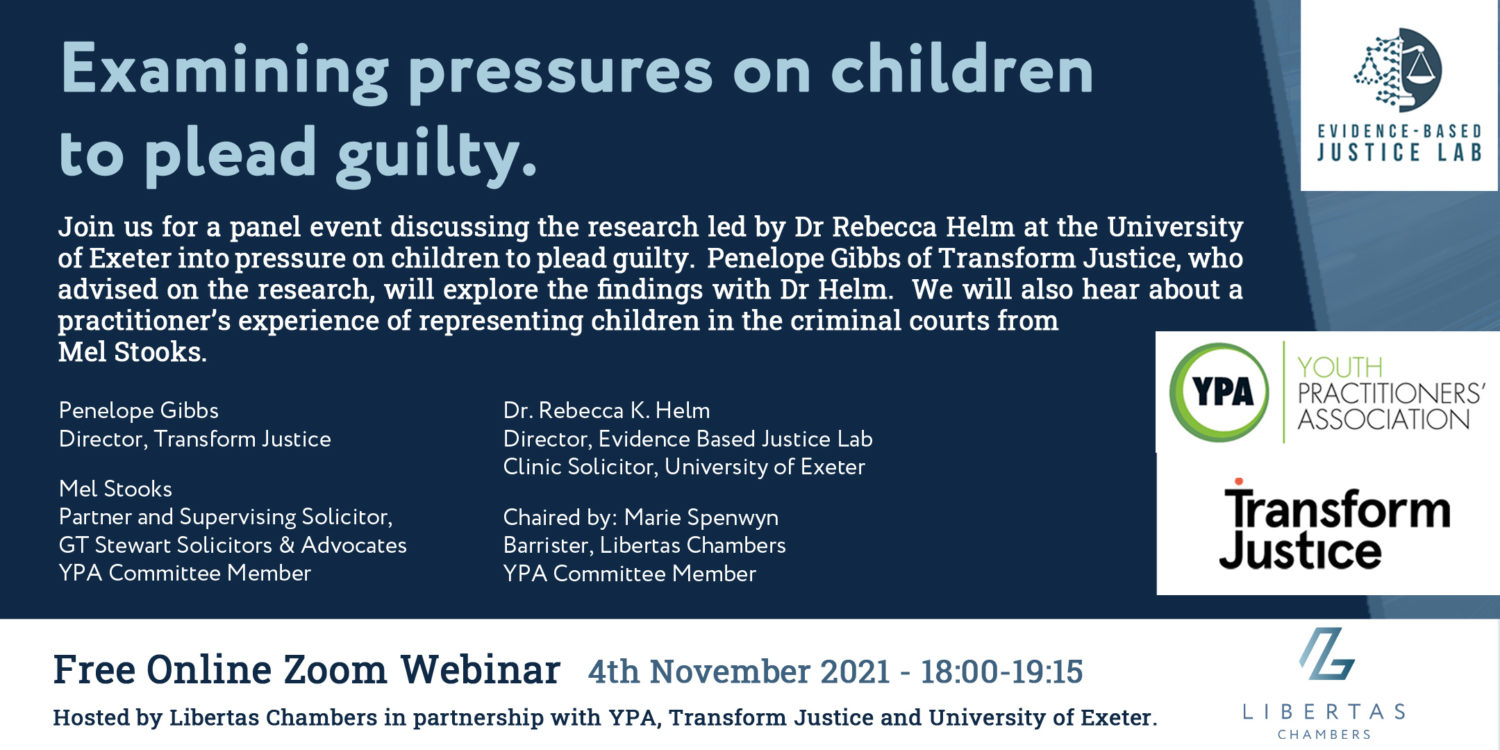 To ensure you don't miss out on future events please register for our newsletter by clicking here.