CLOSING PRISONS? HOWARD LEAGUE MEETS COACHING INSIDE AND OUT
Sign up open for our next Libertas Webinar - details below
Published: 18th October 2022
Video: click here
Dickens wrote when the Marshalsea prison was closed: "the world is none the worse without it." Prisons are an expensive failure. There are over 81,000 people in prisons and young offender institutions in England and Wales. Most are vulnerable. The system fails them and fails to prevent crime. It is a brutal lack of a solution maintained by click bait political and media nonsense.
This webinar explores penal policy and prisoner potential with Andrea Coomber KC(Hon), CEO of the Howard League for Penal Reform, Clare McGregor, Founder of Coaching Inside and Out Abi Andrews, Employability Manager at the Longford Trust. We discuss legal services as a lifeline and the impact coaching can have for those who find themselves 'behind bars'.
Presented by our Dr Felicity Gerry KC: Felicity has spent decades researching and campaigning on injustices for prisoners, particularly, women, IPP prisoners and those convicted of 'joint enterprise'. She will discuss the abject failure of sentencing guidelines, the appalling 'container' mentality of penal policy and the need for a totally new approach to close prisons.
Register today – https://www.eventbrite.co.uk/e/closing-prisons-howard-league-meets-coaching-inside-and-out-tickets-440841898987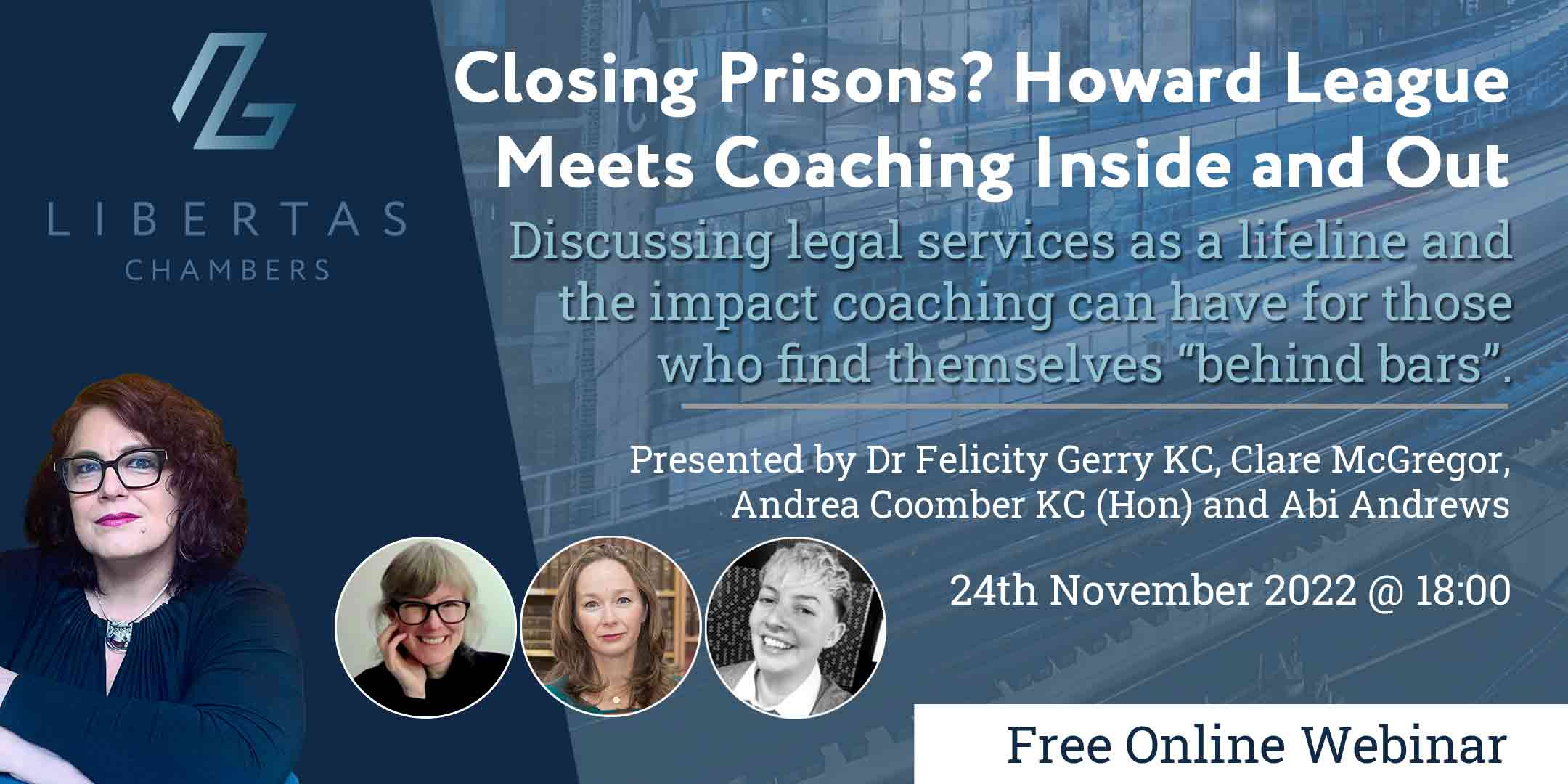 To ensure you don't miss out on future events please register for our newsletter by clicking here.