A Look at Financial Crime and Pregnancy in Prison
By Dr Felicity Gerry QC and Dr Lucy Baldwin
Published: 4th May 2022
Following on from our Financial Crime and Pregnancy in Prison Webinar –
The current international guidelines (the Bangkok Rules) are such that sentencers are supposed to reserve custody for women in only the most extreme of circumstances.
We ask the question – why are pregnant women being sent to prison at all for financial crime – whatever the figures?
Dr Felicity Gerry QC and Dr Lucy Baldwin have decades of experience between them on the shocking circumstances for pregnant women in UK prisons.
Download Article Here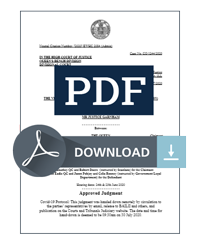 To stay up to date with insight articles, webinars and chamber news why not subscribe to Libertas Lens (our periodic newsletter) –
Click here to register